Serge Nubret remains one of the most significant figures and for lots of bodybuilders, he represents the out-of-the-box aesthetic reference. His legacy is alive and well, witnessing the Golden Age of bodybuilding when balance and harmony were keys to all achievements. Serge Nubret (October 6, 1938; Anse-Bertrand, Guadeloupe – April 19, 2011) was an iconic French professional bodybuilder, actor and self published author.
Bodybuilders by nature are not precocious but they are pretty self-conscious. And if you are already feeling that conscious about how your body looks, you might be on to something. But before you go all wild and crazy about bodybuilding, don't forget that you must still eat. While others will be thinking of losing weight, you'll be looking to put on weight. How to get that right is the focus of this article.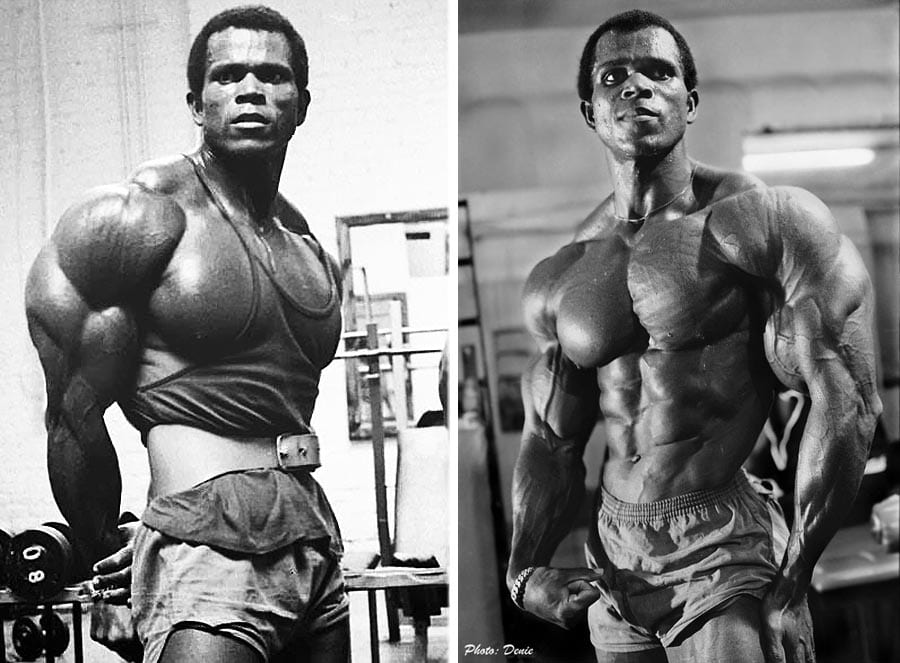 This short article introduces you to the serge nubret diet. It of course, is based on that used by one of the all-time bodybuilding greats, one Serge Nubret. This is a gentleman who was part of the golden era of bodybuilding. Many of the legends in this iconoclastic group had one thing in common. They were pretty old school by today's dieting and weightlifting standards. And that should at least be good news to the novice bodybuilder.
Diet follows Bodybuilding's Golden Era
Because there's no need to confuse the issue when it comes to lifting weights and eating. Just keep it straight and simple, is all. Before we get down to eating, let's introduce you to what is known as the v-taper. Golden era bodybuilders were all striving on achieving thin waistlines but with thicker upper bodies. Creating this physique helped to enhance the bodybuilder's overall appearance. How this was achieved will be explained later on.
Brief Intro to Serge Nubret
You might just have noticed that this guy's name sounds pretty French. Quite right, chaps. Just when you thought the bodybuilding empire was all-American with one lone Austrian with a really long surname included. Not so. Serge Nubret was French alright. But he wasn't exactly the most popular guy on the stage. Could this have had something to do with the typical French temperament? Could be.
Anyhow, nick-named the (original) Black Panther, he was recognized for his muscular symmetry.
Serge Nubret's Old School Diet
Serge Nubret Workout Template For Lifting Legs
Right. So let's talk cheese. But no chalk. And lots of eggs if you please. And don't you know it? The French so loved their cheese. Anyhow, old school dieting regimes placed a whole lot of emphasis on eating as much protein as possible while at the same time cutting down on the carbs, especially close to competition time. A word of warning to the beginners though. You're not likely to gain in energy.
The Focus is on Protein
Carbs are needed for that. But while you're pretty sapped in the energy department, you're definitely going to be packing on the muscles. Which is why excess protein intakes are just so important. Guys, this is your feature section. And there's something here that's going to blow your mind. It could have something to do with being French because while you're not likely to be doing this any day soon, here's a guy that was chomping down horse meat would you believe.
You of course will be focusing on good old fashioned beef just like all the other golden era legends of bodybuilding. You might be wondering how Nubret got his nick-name in the first place. Quite simply, it was because this guy was one heck of a carnivore. On any given day, he'd be consuming a minimum of four-hundred grams of protein. See if you can top that. Of course, you would need a lot more than meat to get this much right.
And so it goes that you would be including the high-protein source of eggs. But could you handle as much as eight eggs for breakfast? Look, if you're going to be packing on heavy weights, you'll be as hungry as a lion anyhow. Milk will accompany the breakfast eggs. And then for your main meal of the day, you're looking to feast on up to four pounds of meat with spaghetti or rice. And more milk. Guys, it doesn't get any more old school than this.
Brief Intro's to Serge Nubret's Workout Schedules
Nubret of course could take on as much as eight pounds of meat in a single sitting. So, combined with your heavy weight training schedule, heavy meals like this is bound to make any average guy pretty sleepy. And that's what you want. Because that's important two. Plenty of sleep. Up to ten hours of sleep a night, in fact. But don't fall asleep just yet chaps. Why not round off the article with the famous Frenchman's workout schedules.
Serge Nubret Workout Template For Lifting
Chest Workouts
Because you must be getting tired by now, these specimens will be brief. But perhaps these concluding sections could gift you with a few anecdotal lines as a way of providing you with inspiration and motivations during your earliest forays on the weight training floor. And again, it becomes a case of; kids, don't try this at home. But then again, how could you possibly. Because listen to this.
Mr. Nubret was 'crazy' enough to attempt as many as thirty sets of bench presses during his chest days. But it's important to note that Nubret was focusing on volume and the weights that he was lifting were considerably lighter than conventions would allow. But no less than four different exercises would be utilized during this chest focus day.
Back Workouts
Earlier, nostalgic reference was made to what is often referred to as the Golden Era of bodybuilding. This is an era to which Serge Nubret can closely relate because of course, he was very much part of it. And as it was for a number of the other great bodybuilders, he had what was known as the perfect V shape. But how were these guys able to achieve what is referred to as their v-taper. As with chest workouts, Nubret always started with moderate weights. But again, he would be powering up to as much as forty sets in a training session.
Serge Nubret Workout Plan
Other focus groups that should not be forgotten are the arms and legs. Same with dieting. So don't forget your protein and carbs, guys.